With animal adoption rates currently on the rise, I focused my attention on ways to decrease adopted animals being returned.
In 2016, Franklin County Dog Shelter found that 19% of all adopted dogs were returned to the shelter for various reasons (
source
).
To begin my exploration, I began with user research.

I tapped into my personal network to connect with several potential users with various levels of experience with dog adoption. I was able to conduct multiple user interviews to uncover common pain points experienced in the dog adoption process.
"Each dog our family has adopted has had it's own unique issues - and it's not always easy..."
"Most times you're not exactly sure of a dog's compatibility factors before bringing them home. Does it get along with other animals, or with children?"
As I moved from research to ideation, I felt my solution resided in identifying problematic compatibility issues
prior
to the event of adoption.
I outlined a simple user-flow diagram that required users to provide telling characteristics that would impact dog compatibility. Characteristics such as amount of dog owning experience, housing status, personal lifestyle, and financial flexibility could help prevent unqualified users adopting animals with complex care requirements.  

With user-flow in hand, I began to break down interactions into simple, easy-to-understand wireframe screen designs. Working in a sketchbook helped me iterate quickly and loosely.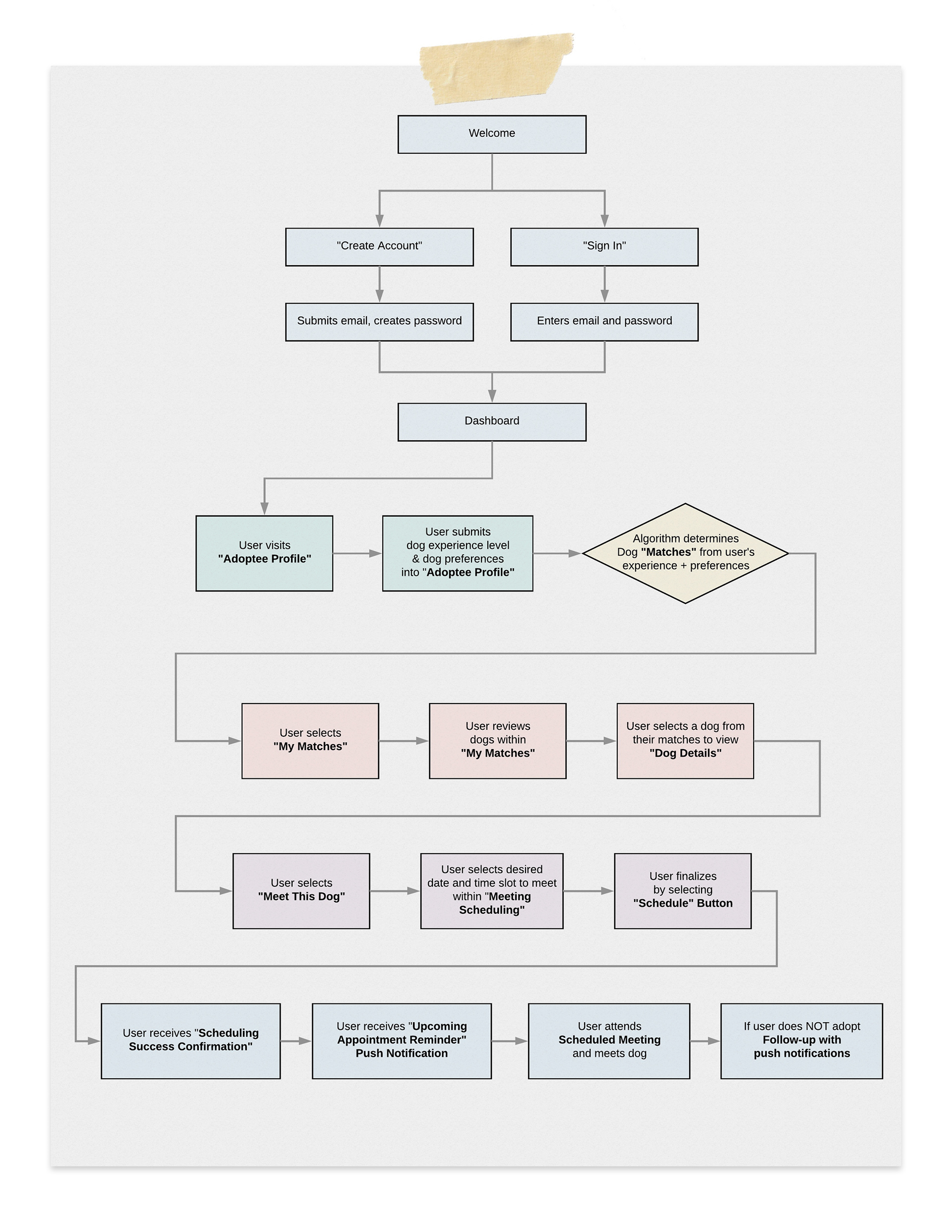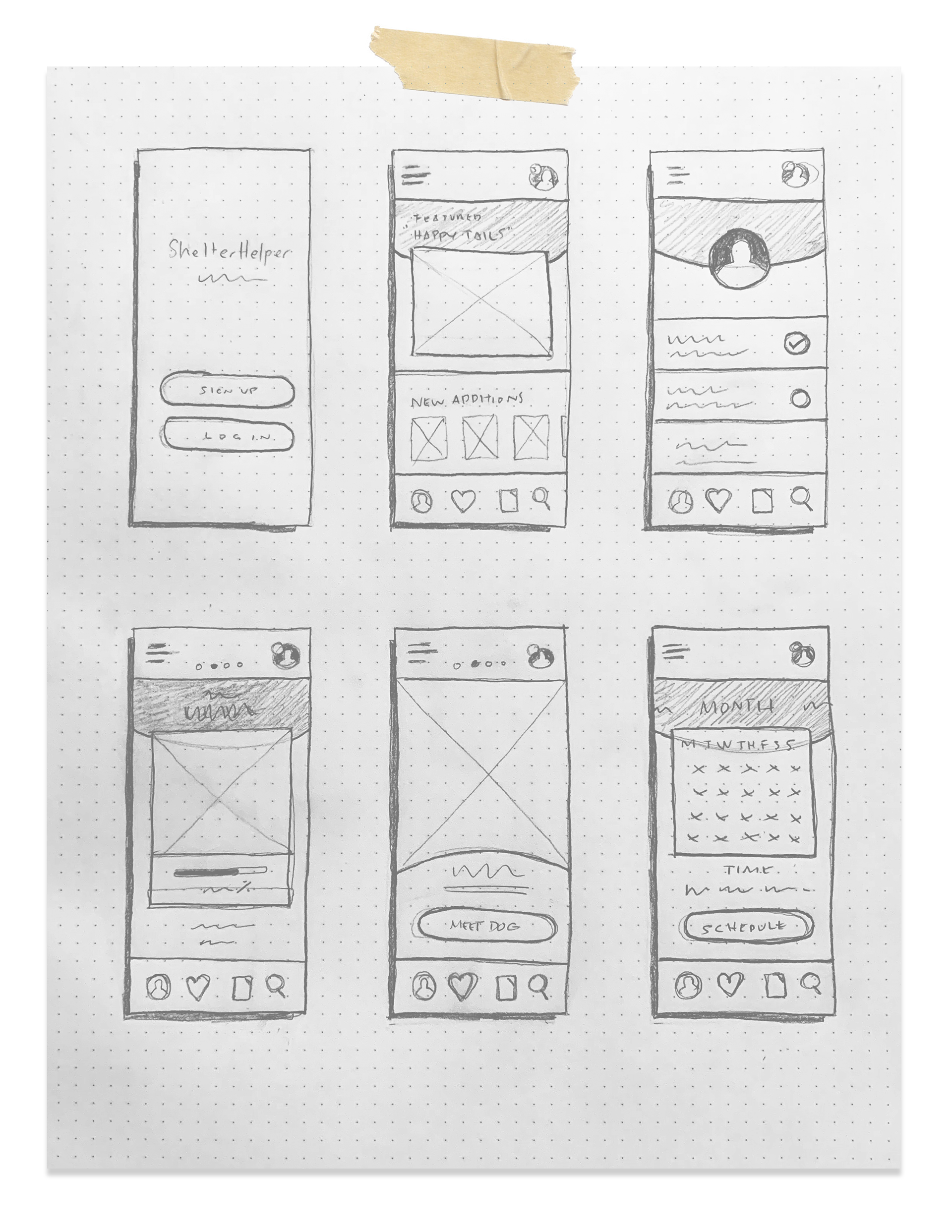 Confident in the flow and layout of my product, I was able to apply a finished look that was both elegant and enjoyable to use.

With finished screen designs, I returned to my original user group to test my solution and obtain feedback. One key insight gained from user testing was to avoid the discrimination of casual users. As a result, I introduced more flexibility into the user experience, allowing users to browse available dogs without requiring completion of the compatibility profile. Though I maintained a barrier by insisting a user did complete these required inputs in order to schedule a meeting with an animal at the shelter.
I believe the result is a product that can further add to the success of increased adoption rates by reducing the probability of dogs returning to the shelter.