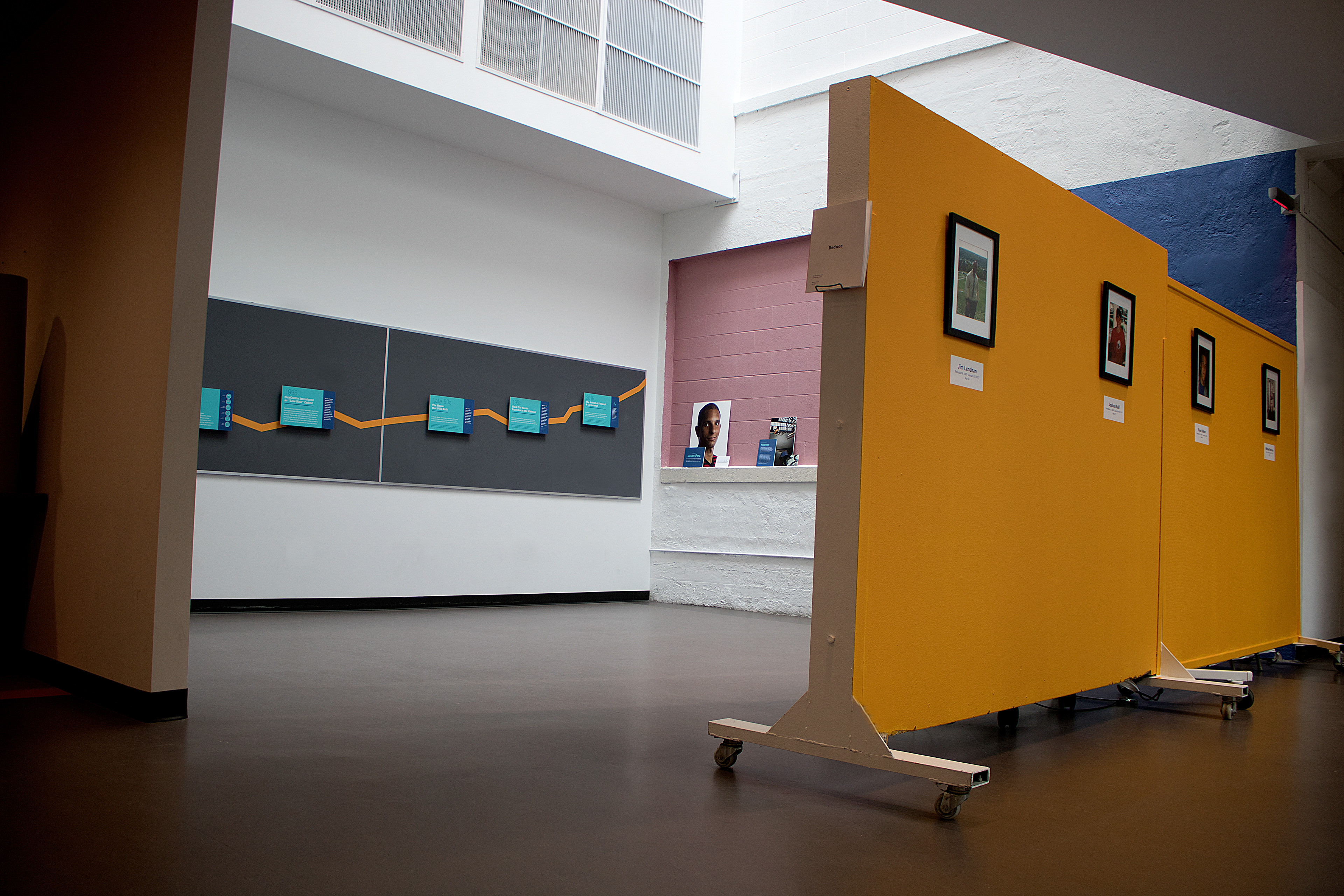 Only by approaching the growing opioid epidemic as a mental health issue, rather than a moral failing or criminal issue, can we begin to identify productive solutions.
In order to reverse the adverse effects of "The War on Drugs", we must erase stigma surrounding addiction and begin to cultivate an atmosphere of empathy for those struggling with substance use disorder.
Additionally, by introducing methods of harm-reduction and evidence-based treatment, we can begin to support those who abstinence-based recovery has left behind.
The combined will result in widespread understanding of addiction, and a reduction in opioid overdose death.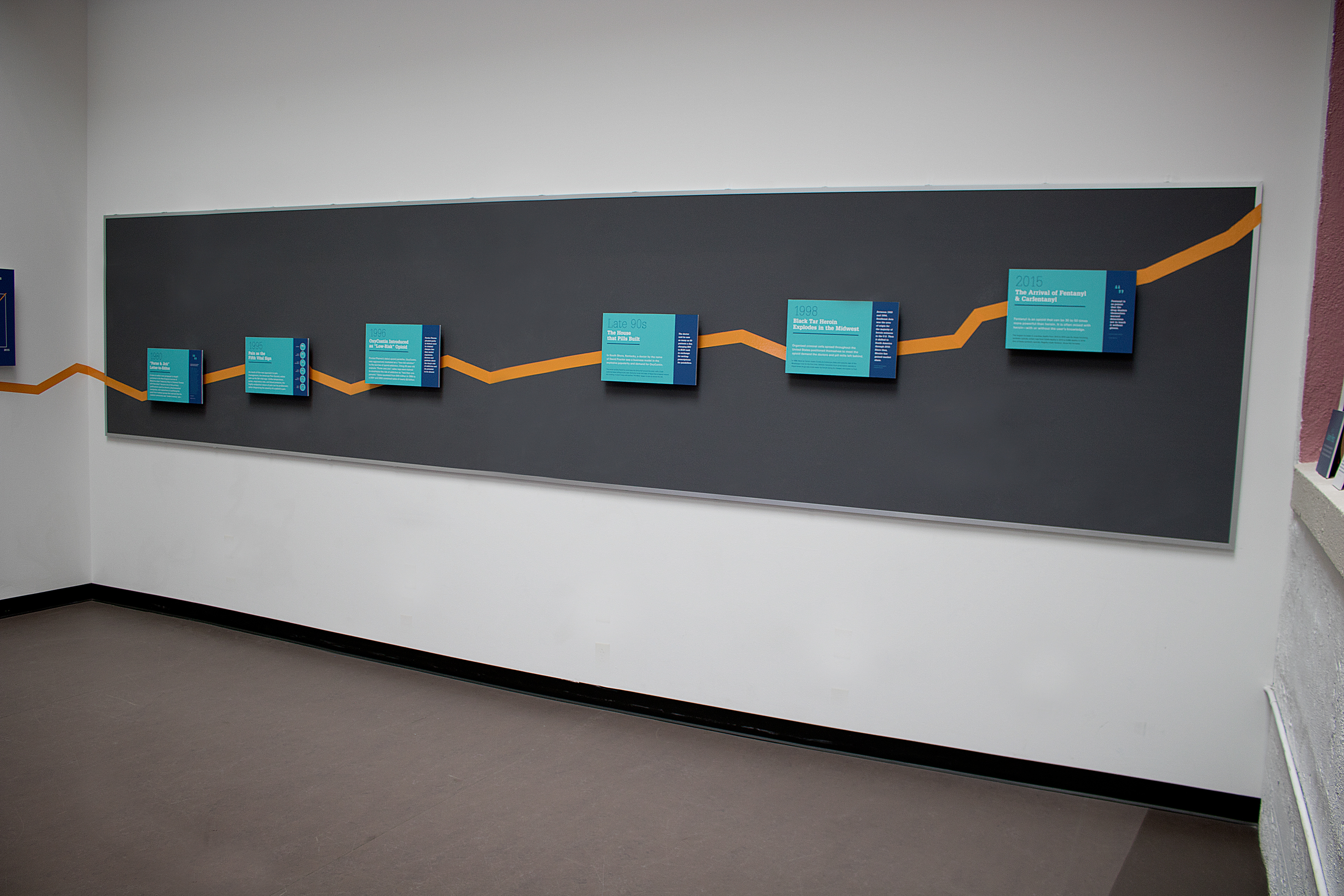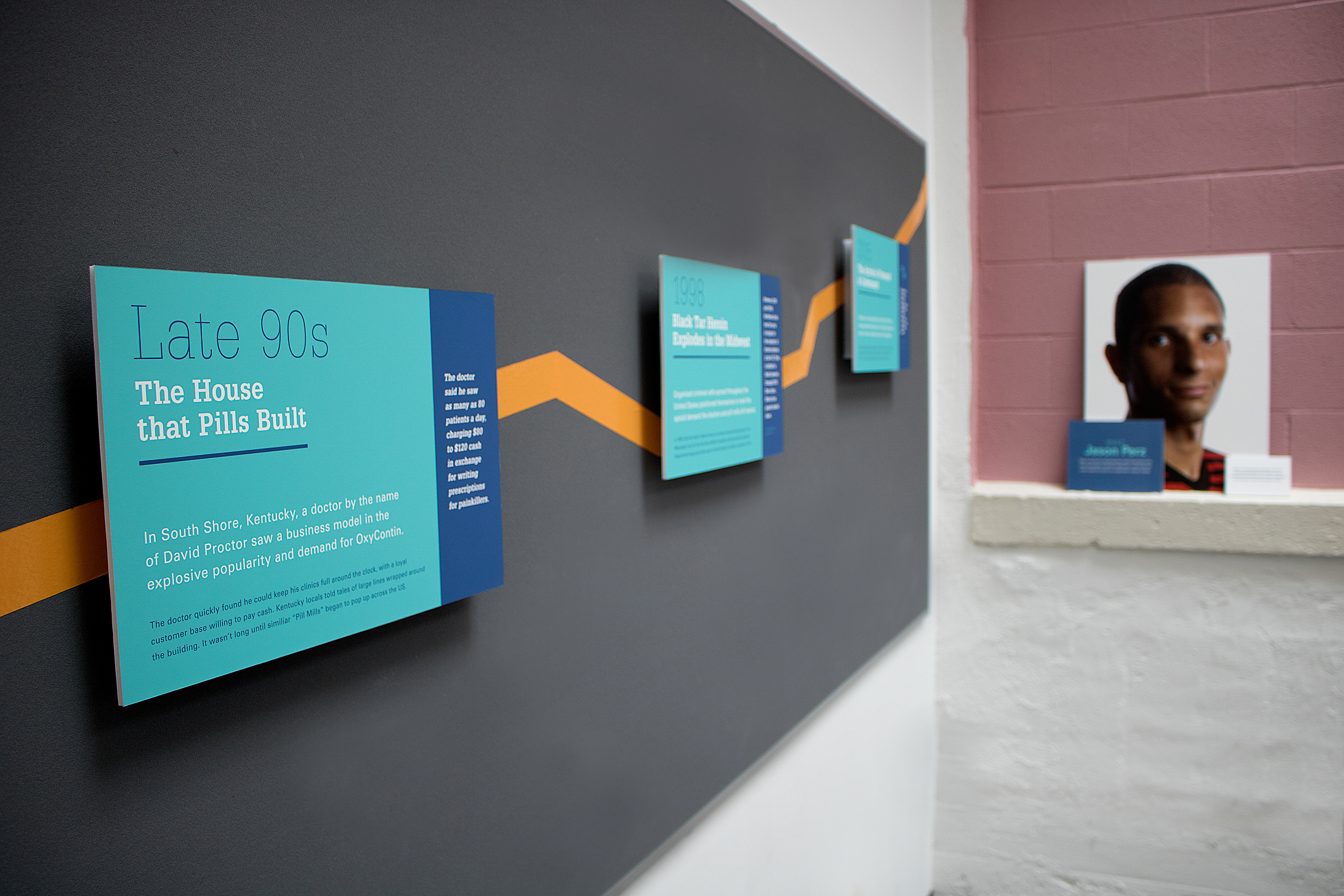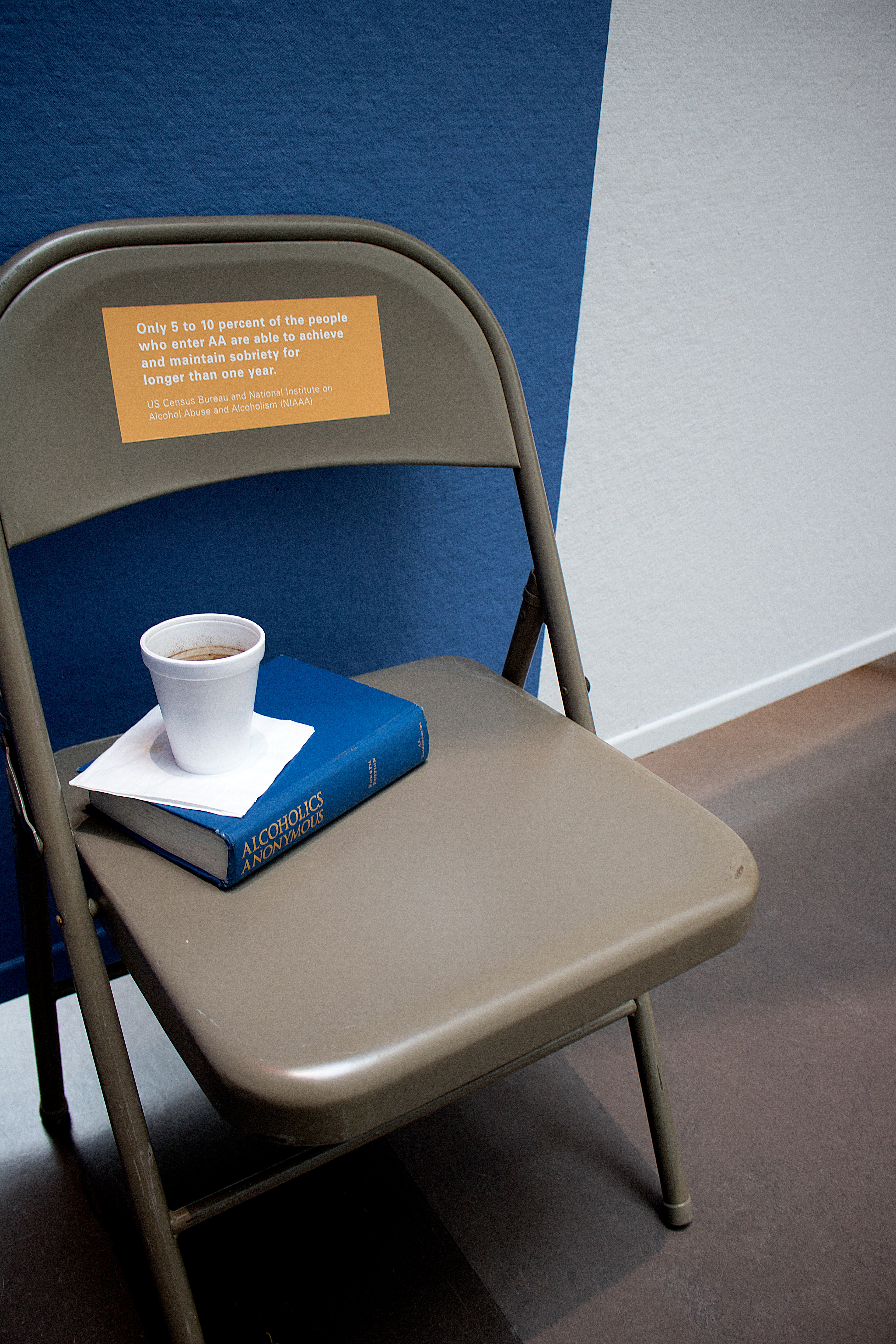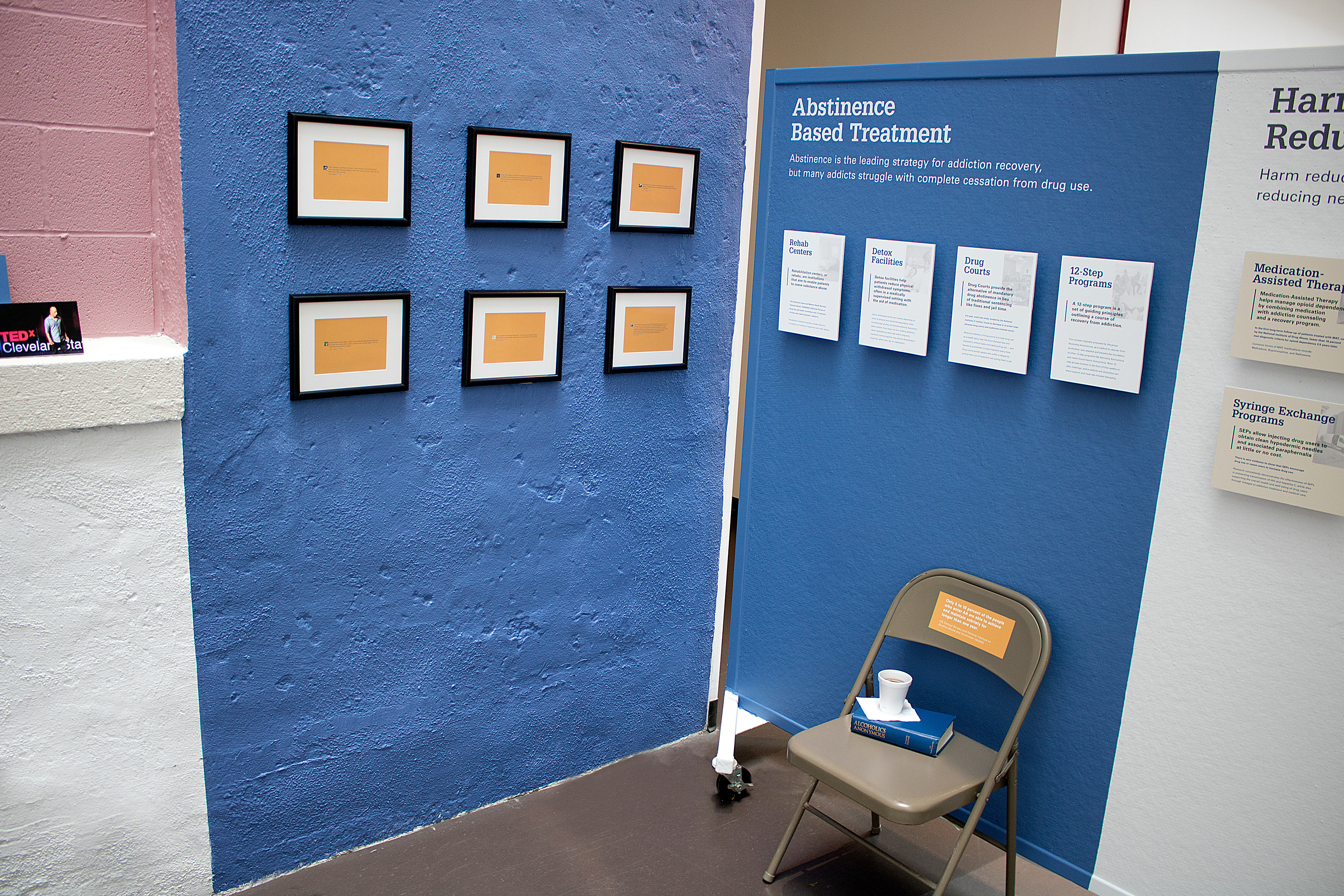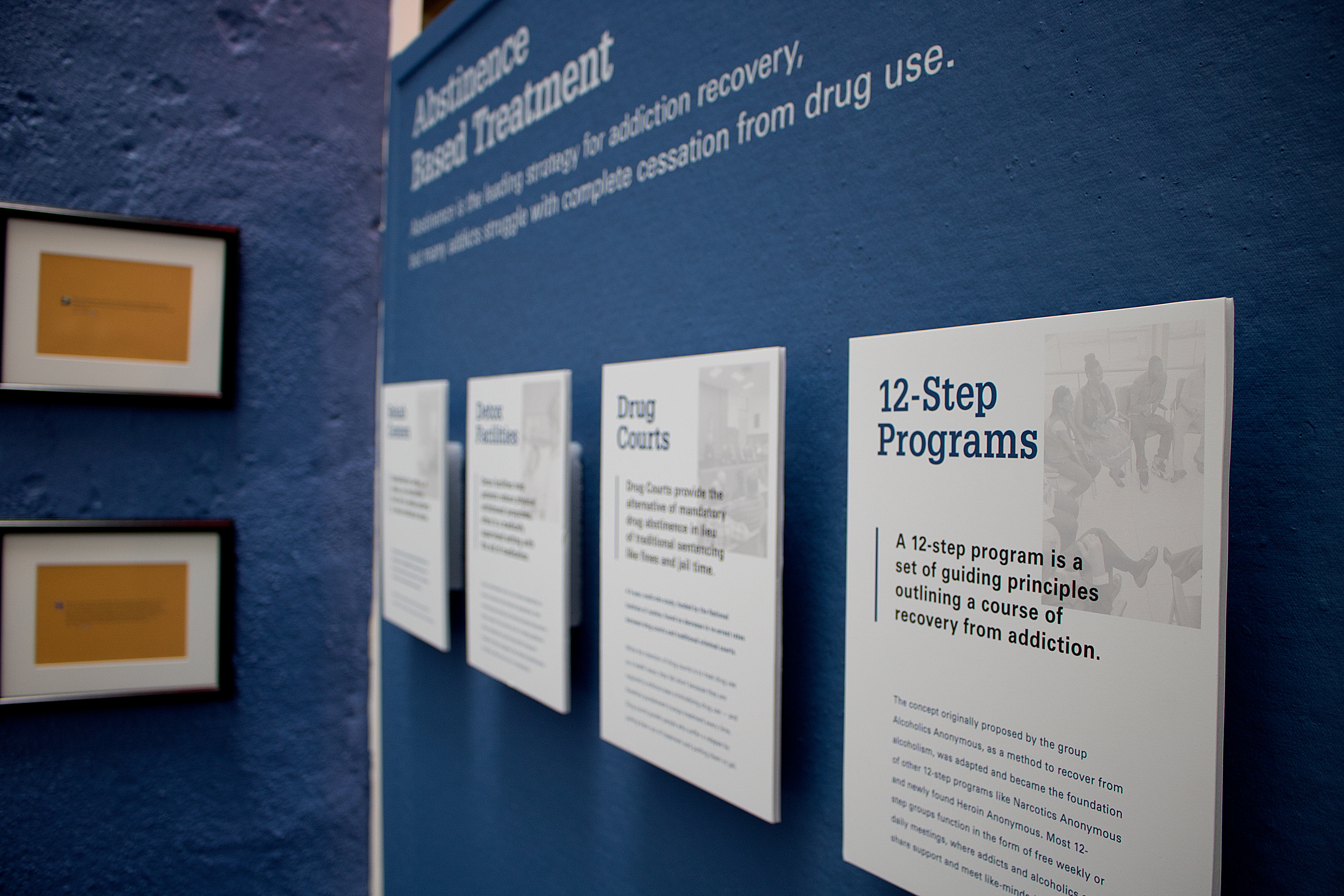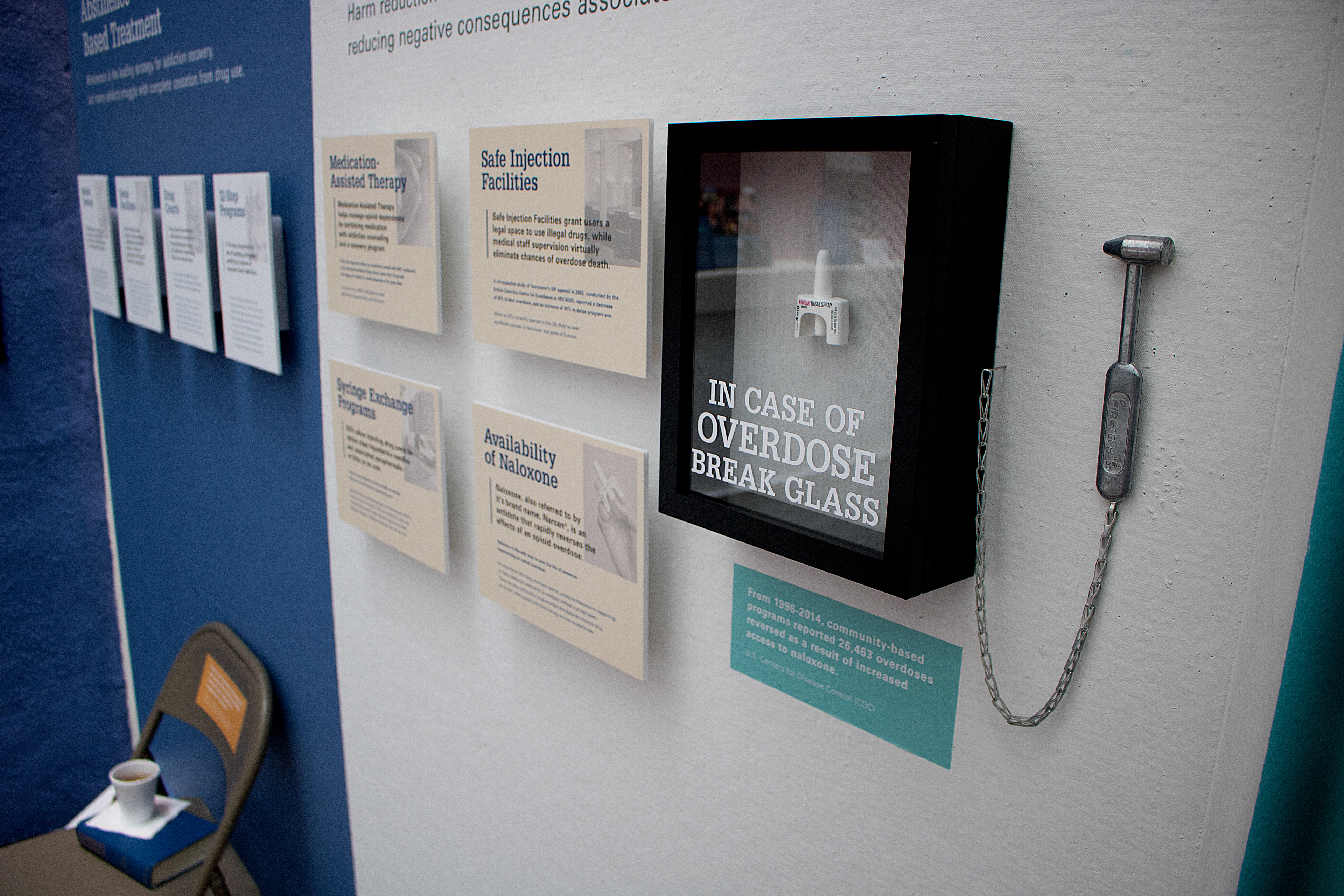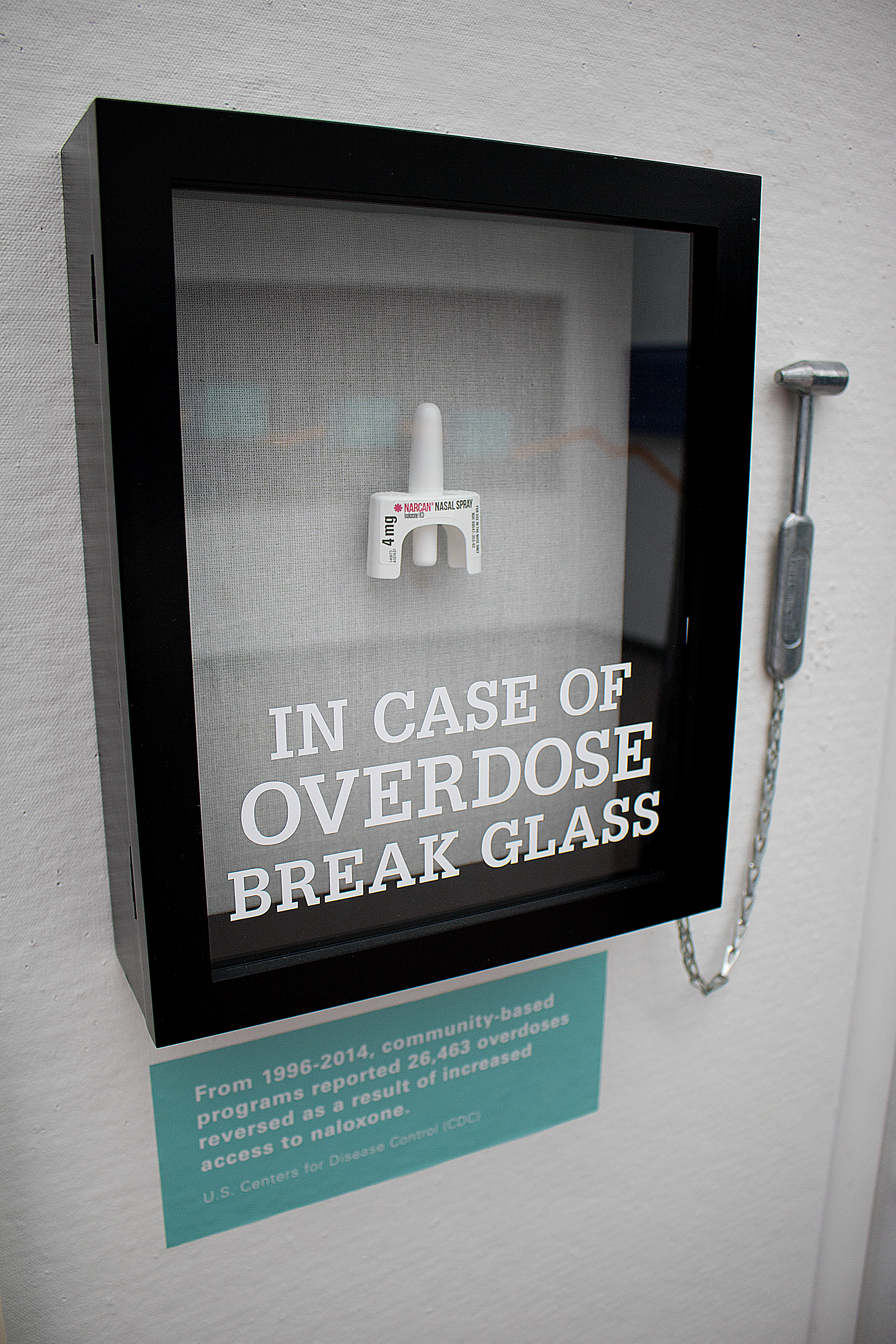 During my research, I came across a national design contest prompted by the Food and Drug Administration in an effort to stir-up innovative solutions surrounding the opioid crisis. The prompt called for innovative ways in which opioid users could locate the opioid overdose reversal drug, Naloxone. 
Naloxone (also commonly referred to as it's branded name, Narcan®) is a side-effect free, life saving medication administered to opioid users experiencing an opioid overdose. In communities where access to Naloxone in increased, opioid overdose deaths drastically reduce. For this reason stakeholders like the FDA, are constantly exploring new ways to make the drug more accessible.
It was with this prompt provided by the FDA where I began to identify both stakeholders and users as a starting point. To maximize the effectiveness of my solution, it was crucial to recognize the difference between users and stakeholders. Both equally valuable to interview and gain understanding from, though the user I was designing had a complex history of misrepresentation and misunderstanding.
One guiding insight I received during interviews was that sending well-meaning civilians on an app-prompted navigation chase to the location of an addict suffering an overdose - could prove to put users in extremely dangerous situations, and would be best left to professionals. With this shift I began to look at how could I help an opioid user trigger emergency response in the event of an overdose, in turn reducing unreported overdoses, and as a result, saving lives.
My solution eventually emerged in the form of what I call, OD Watch Timer. OD Watch Timer is a timer system, initiated by the drug user prior to using opioid drugs. As the timer expires, an alarm sounds. At this time, the user must assure the app that they remain conscious and responsive, by interacting with the application. In the event the timer is left un-responded to, emergency response in dispatched to the user's location.  
Programs that increase access to Naloxone fall into the category of a drug abuse treatment commonly referred to as Harm Reduction, or "evidence-based treatment methods". The philosophy of Harm Reduction often cites a major benefit of meeting drug users, in active addiction, "half way". My mobile app, Reduce, functions much in the same way. While opioid users may originally download the app specifically for the OD Watch Timer feature, within the same app they can also find a comprehensive treatment resource. When the addict is ready to change their lives, Reduce can provide nearby treatment facilities, support groups, and other treatment resources.